Our service tools for you.
JSA Europe is the official partner of AluStage since May 2017 and we also have a partnership with Layher since 1998.
We begin to receive constructions for our warehouse in Riga by middle of July.
Then we will be fully ready for work.
This will allows us to offer customers optimal solutions and satisfying individual requirements for events.
Stage has a various sizes with professional equipment.
Different type of roof systems – for small events to shows of world-class artists.
Trusses with large load-bearing abilities to light constructions for events, presentations as well as can be used in the exhibition sector also.
Stage decks and platforms more than 1000 square meters.
Safety barriers – for spectators, artists and staff.
Layher scaffolding – a large selection of elements for building any stages and additional structures.
Chain hoists and accessories for rigging.
The equipment will take a place at our warehouse in Riga, Latvia.
Warehouse will be available to customers 24/7.
The equipment meets the highest safety requirements and has all the necessary EU certificates.
Clients can be sure of the highest level of our service.
More extensive information will be provided soon.

ALUSTAGE
AluStage Professional stage system catalog 2017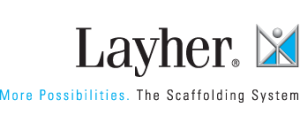 LAYHER
Layher Event Systems catalogue 2017
CONTACT US